Hello Friends! I thank you for joining me here at the Pack This Journal blog. I am so excited to share with you my thoughts on all things travel, journaling, and living more presently while remembering the little things in life. In a digital world, far too often we forget about the tangible items that are right in front of us. That is what the Pack This Journal is for: to remember the little things that you collect from every trip, adventure or day-to-day experience you have. It truly was made for memories.
What is Pack This Journal?
As you see in the Pack This Journal how it works section, travels are packed full of little, fleeting moments. We need tangible items to reflect on our adventures, and remind us of our investment; in the experiences that make up a life well lived.
That is why you have the Pack This Journal. In one journal, you can keep your words and your things. You can pack it full of whatever you want, and the memories that are attached to specific items. Use the pen to write your words, and the included glue dots to add your items to the journal.
The pages offer space to write, doodle, glue, and track every moment of your trip.
I encourage you to collect everything you see: the card from your favorite restaurant, the receipt from the bus you took outside the city, the plane ticket that took you exactly where you needed to go. Everything has a memory attached to it, so use it.
A Little Bit Adrift.
You may be joining me from my original blog, A Little Bit Adrift. Created in 2011, ALBA has been such a staple in my life for so long, even though I ebb and flow on writing there When I travel, I always update it along with my paper journal, and feel it is a great representation of what true and original journaling and travel blogging is all about: learning and remember the day to day of any trip. I credit A Little Bit Adrift with the idea of the Pack This Journal, and wouldn't be where I am without it.
But now I want to use this space to share my travel ideas, more specifically toward journaling, and all the behind the scenes of running a business. Won't that be fun? I can't wait to share with you the content I have dreamed up.
Schedule
So I am being consistent, I want to update this blog every week with new content including videos, printables, how-tos and more. As I mentioned above, I have a lot of content in mind, and I hope to be consistent with posting every Tuesday for you, and sharing at least one video a month on where PTJ is and what the plans are for the coming months and year. I hope you will join me weekly!
Cheers to 2019!
If it isn't clear, I am SO very excited to see where 2019 is going to take Pack This Journal. I have some big goals and big dreams (which I plan to share with you step by step!) and I hope you enjoy the ride along with me! Cheers to abundance in 2019.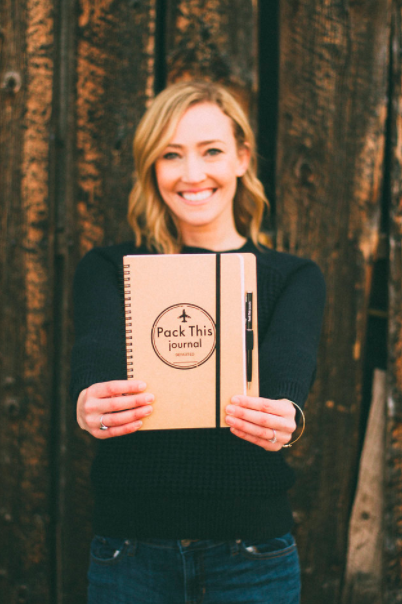 Danielle